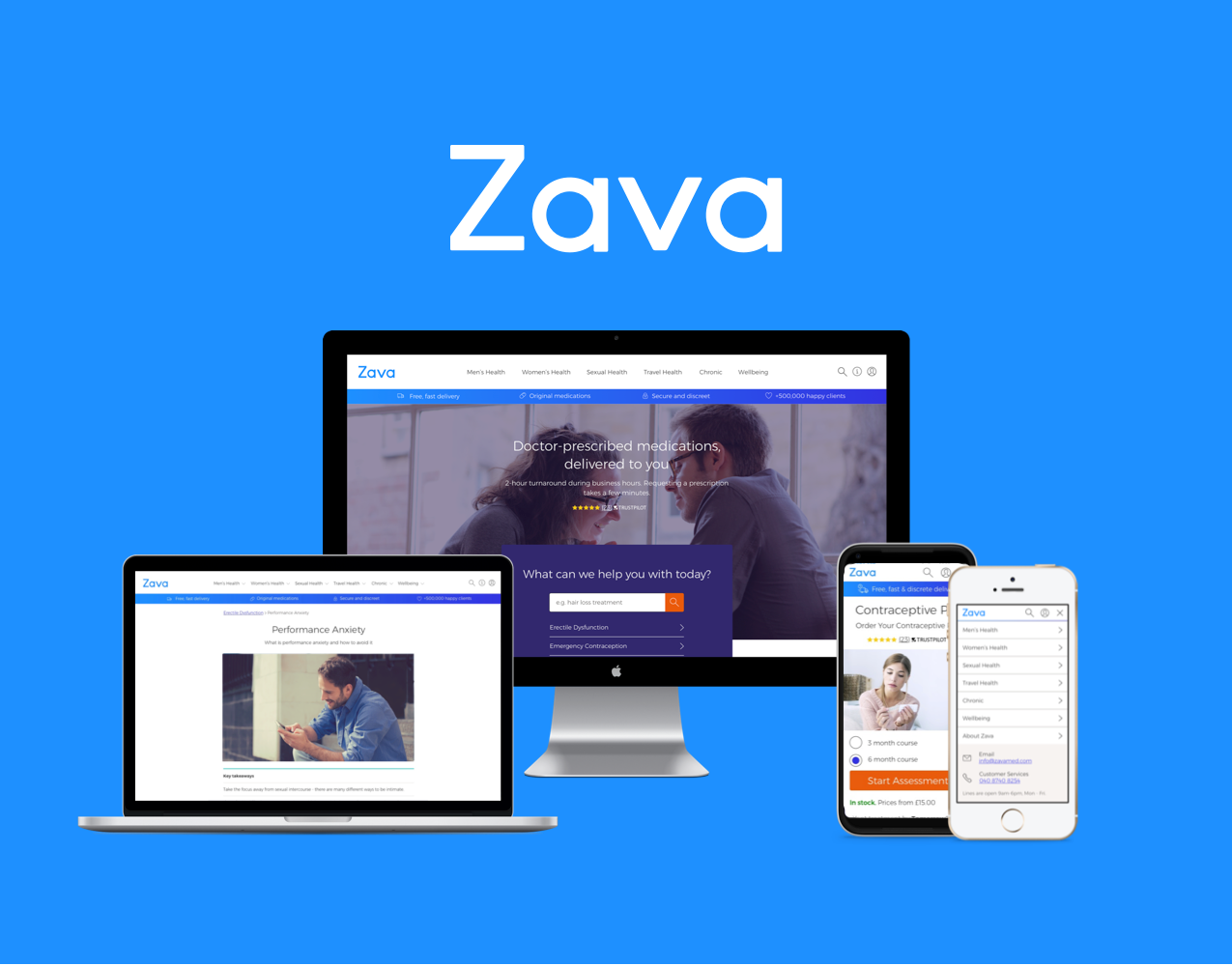 Background
Zava was set up in 2011, known then as DrEd. They are an online healthcare service, providing patients with prescription medication, advice and care. They have a team of over 100 treating over 50,000 patients a month, operating an award-winning platform across 6 countries (UK, Germany, Austria, Switzerland, France and Ireland) and partner with large corporates like Superdrug (
onlinedoctors.superdrug.com
 and
healthclinics.superdrug.com
).
Problem
2016, DrEd decided to rebrand to Zava with a new vision - "Stop judgment from damaging the worlds health."
To achieve this vision, we first had to have a product and technology we could build upon and scale. This posed a few challenges for us as a business.
Could we redesign DrEd to deliver this new vision, and launch Zava in the UK - whilst protecting revenue and ensuring our customers were aware and reassured about the rebrand?
Solution
The new Zava product launched successfully in March 2018 with an improved UX and UI - simpler flows and a consistent, professional and trustworthy design language.
Pre-launch, we were selling 99 treatments per day. Three months later there has been roughly 26% growth, up to 126 treatments per day.
Our customers were made aware of the rebrand through emails, a landing page, doctor messaging, leaflets in medication and website messaging. We measured their satisfaction through surveys and analysing data.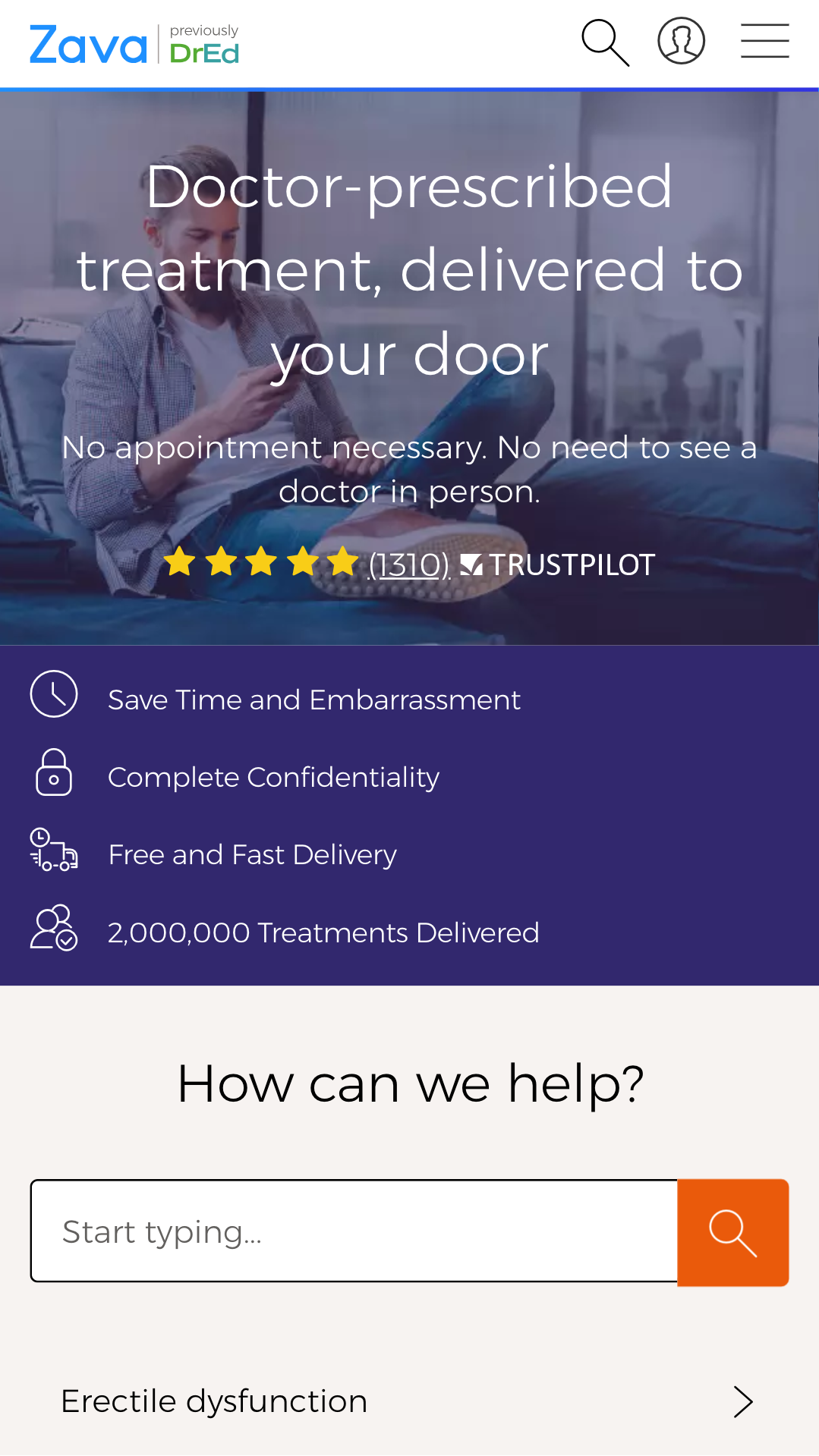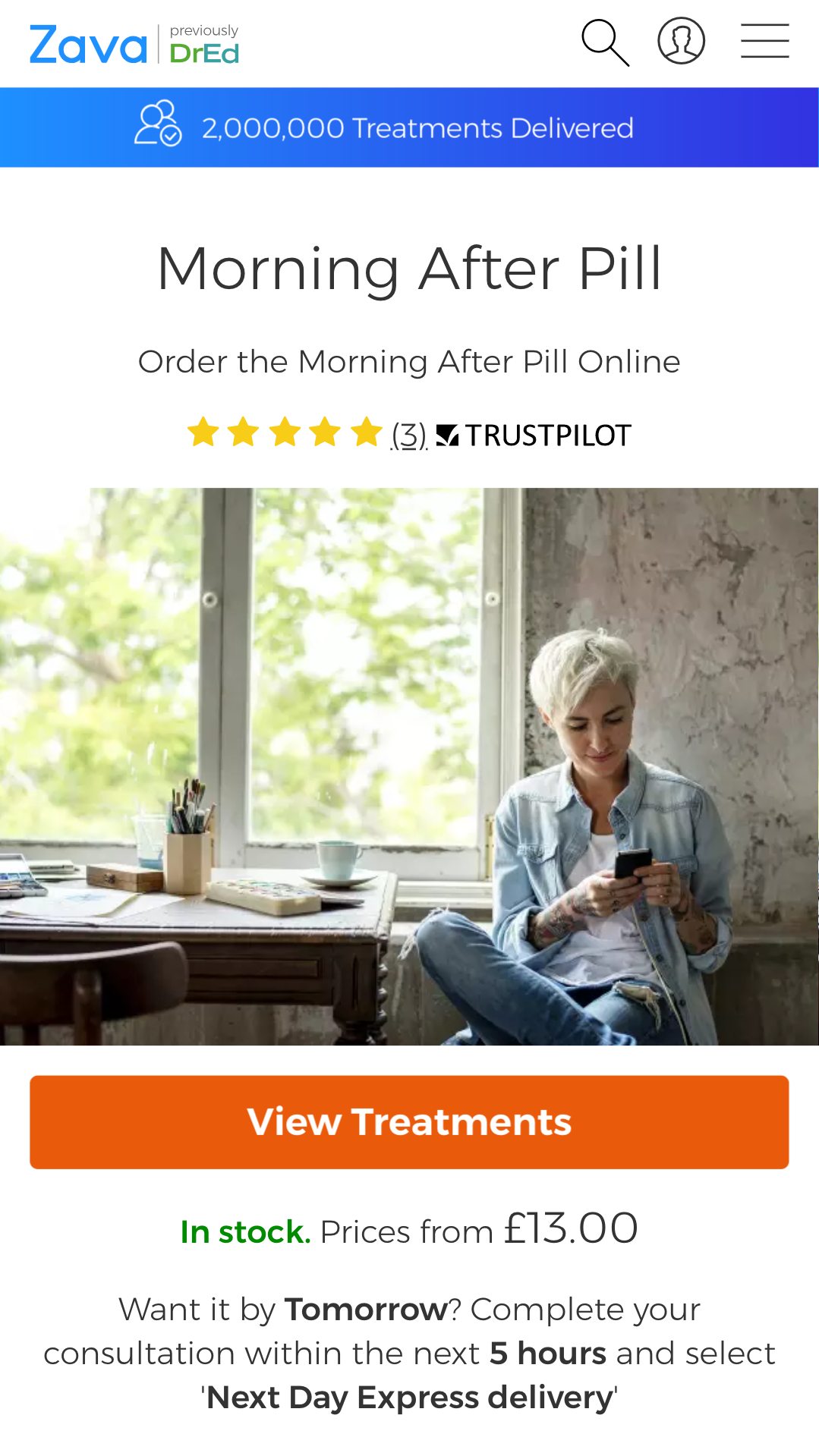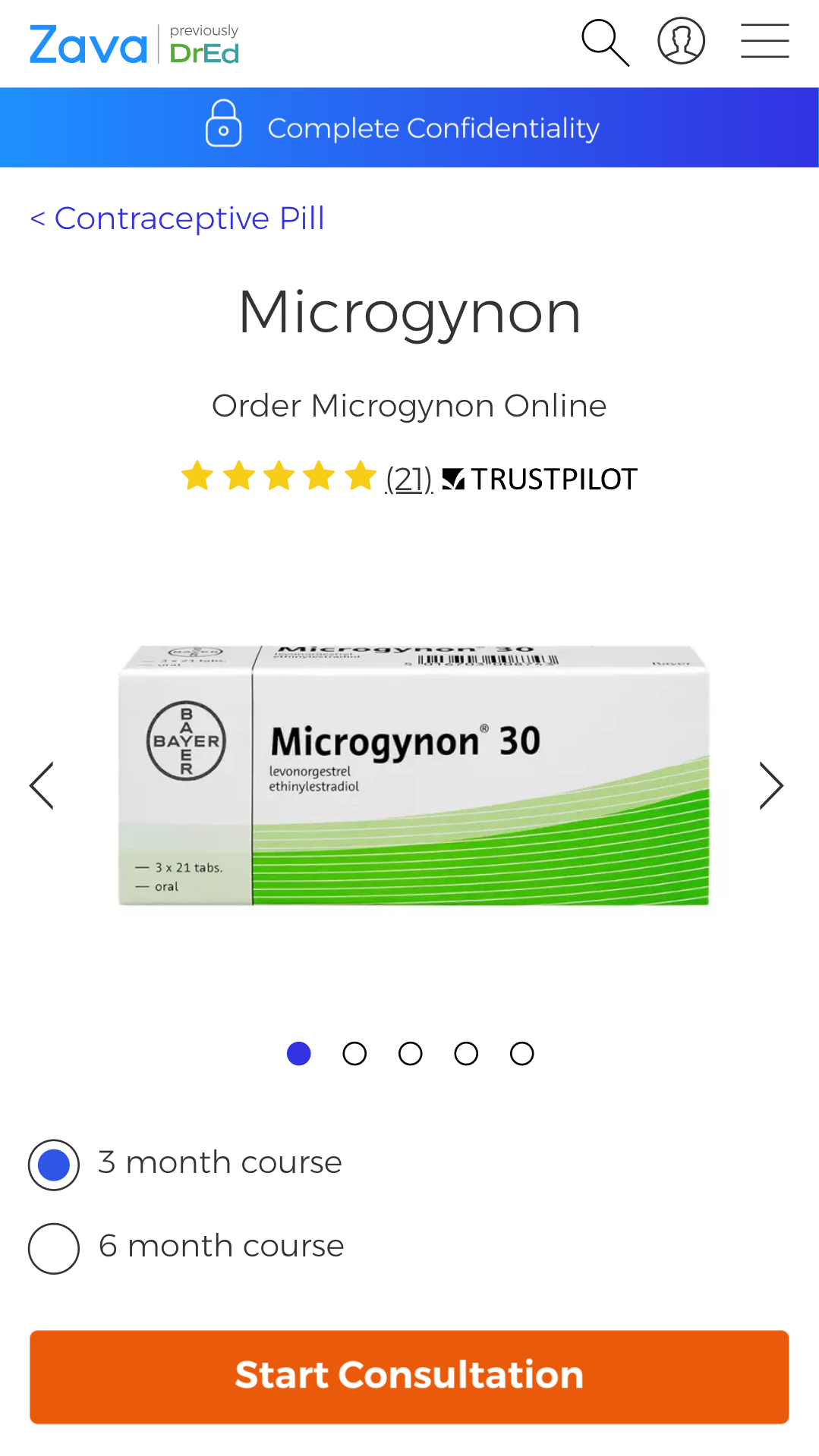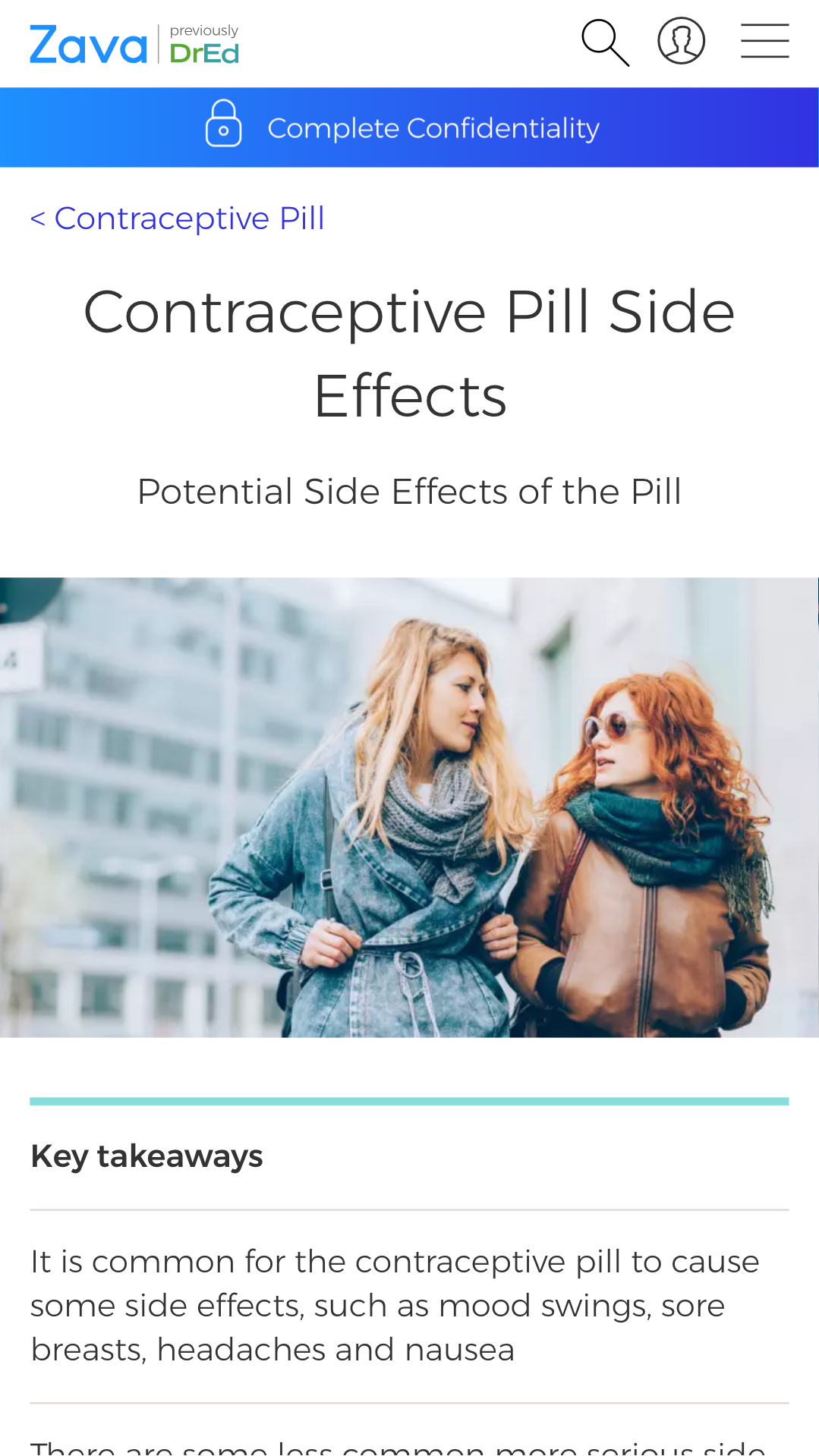 Design process
After we defined the goal and problem, we needed to understand our users problems, needs and emotions and analyse data from our current site, DrEd. We did this using various quantitive and qualitative research methods.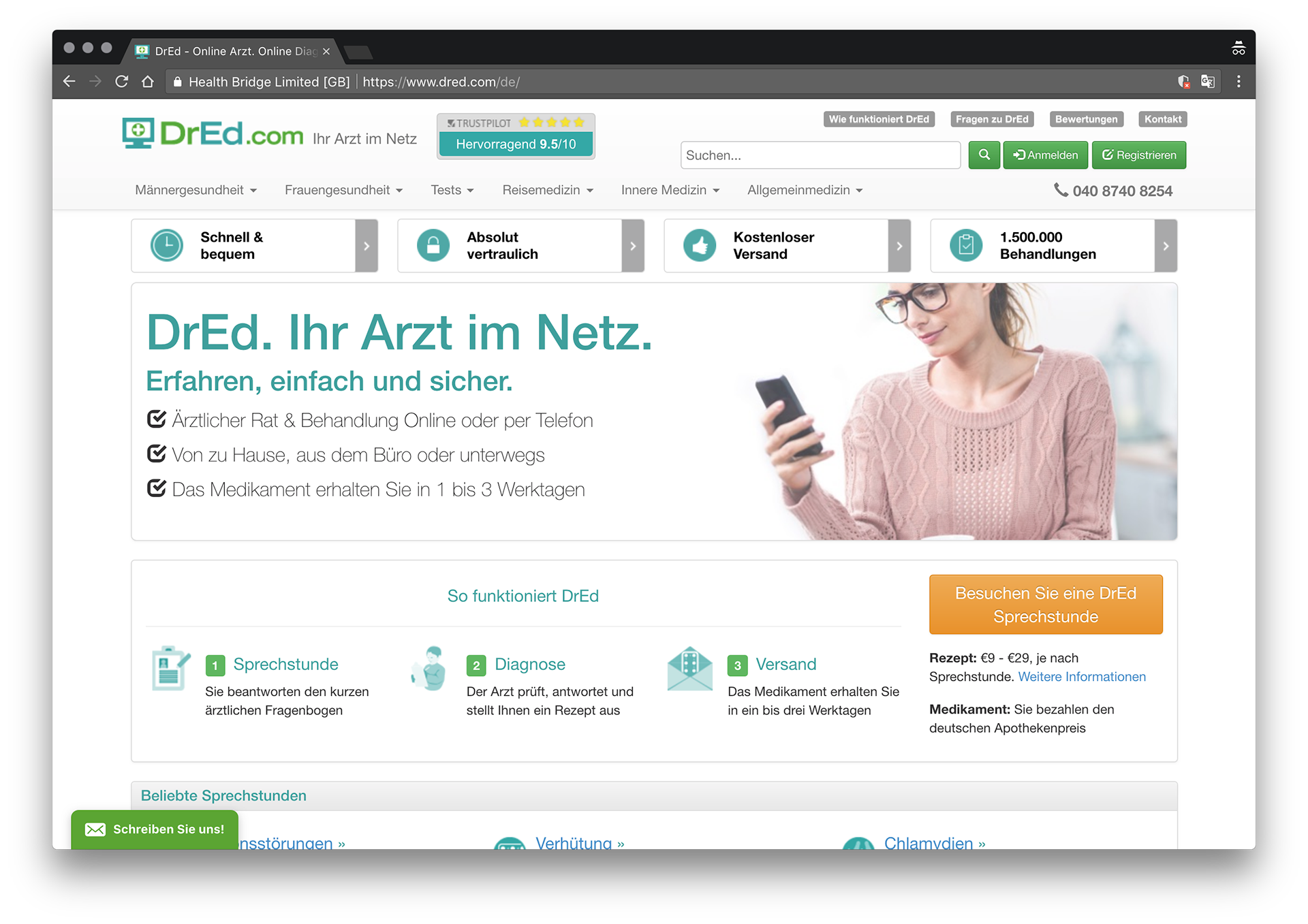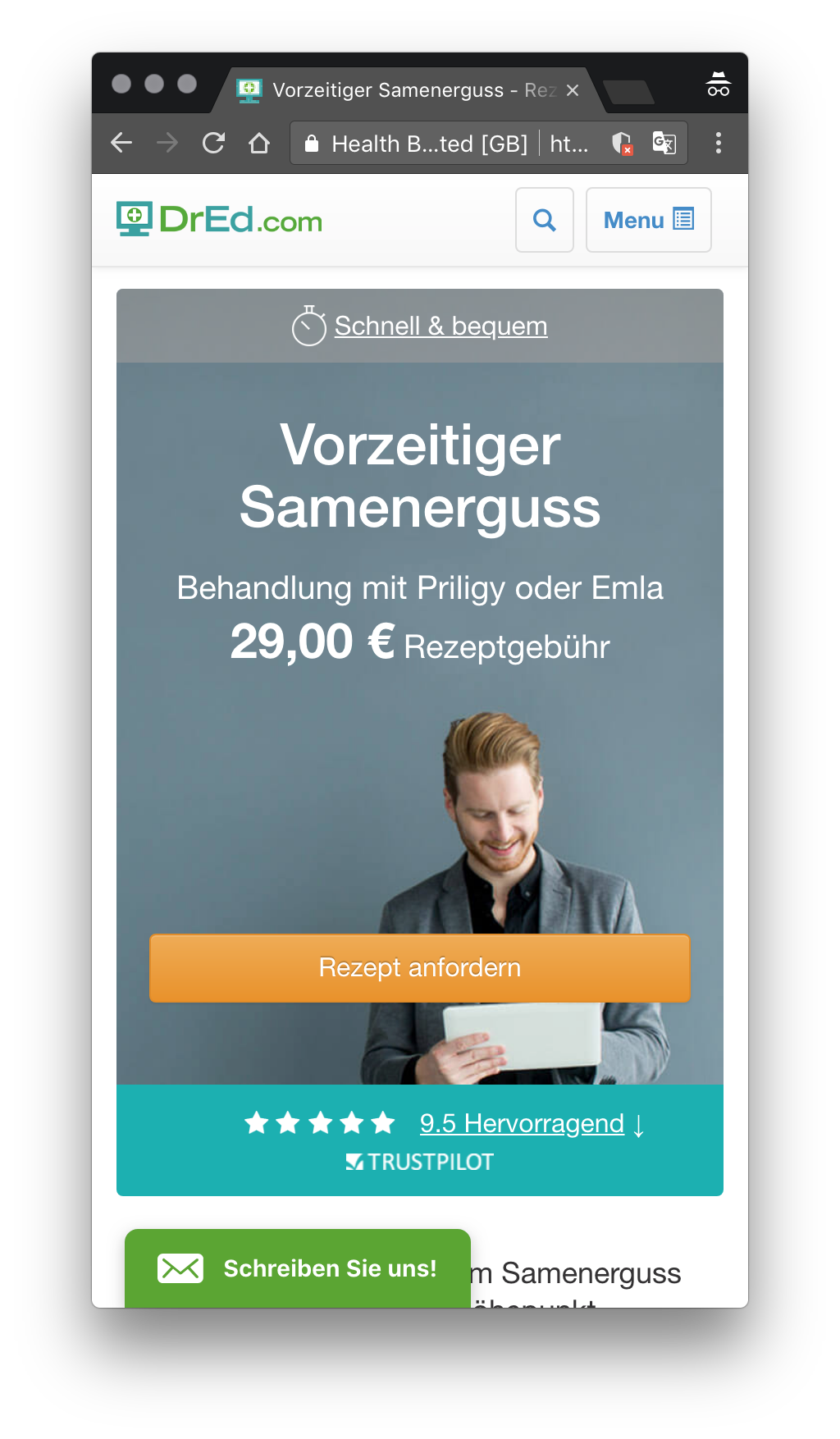 Analytics and data
We used data to help drive our design decisions, so looking at existing DrEd analytics was essential. It helped us to inform which features and pages had value, resolutions and devices to design for (74% mobile traffic), the most common user flows and landing pages and also our demographics and user segments.
Heat-maps
We used Hotjar to create heat-maps for specific pages. This was useful to see what content and elements users engaged with and gain insight into scroll-depth - especially on mobile.
Existing research
Our research team had a wiki where I was was easily able to dig into into previous research and insights to help uncover relevant problems.
Interviews
With our research team, I helped facilitate or participate in face-to-face interviews with our users and potential users. This helped us get insight into the "why" behind the "what" and dive deeper into mental models and empathise with users problems.
User testing (remote unmoderated and moderated)
User testing helped us quickly test DrEd and competitors to gain usability insights. This usually involved speak-out-loud testing, 5 second tests and task-based tests.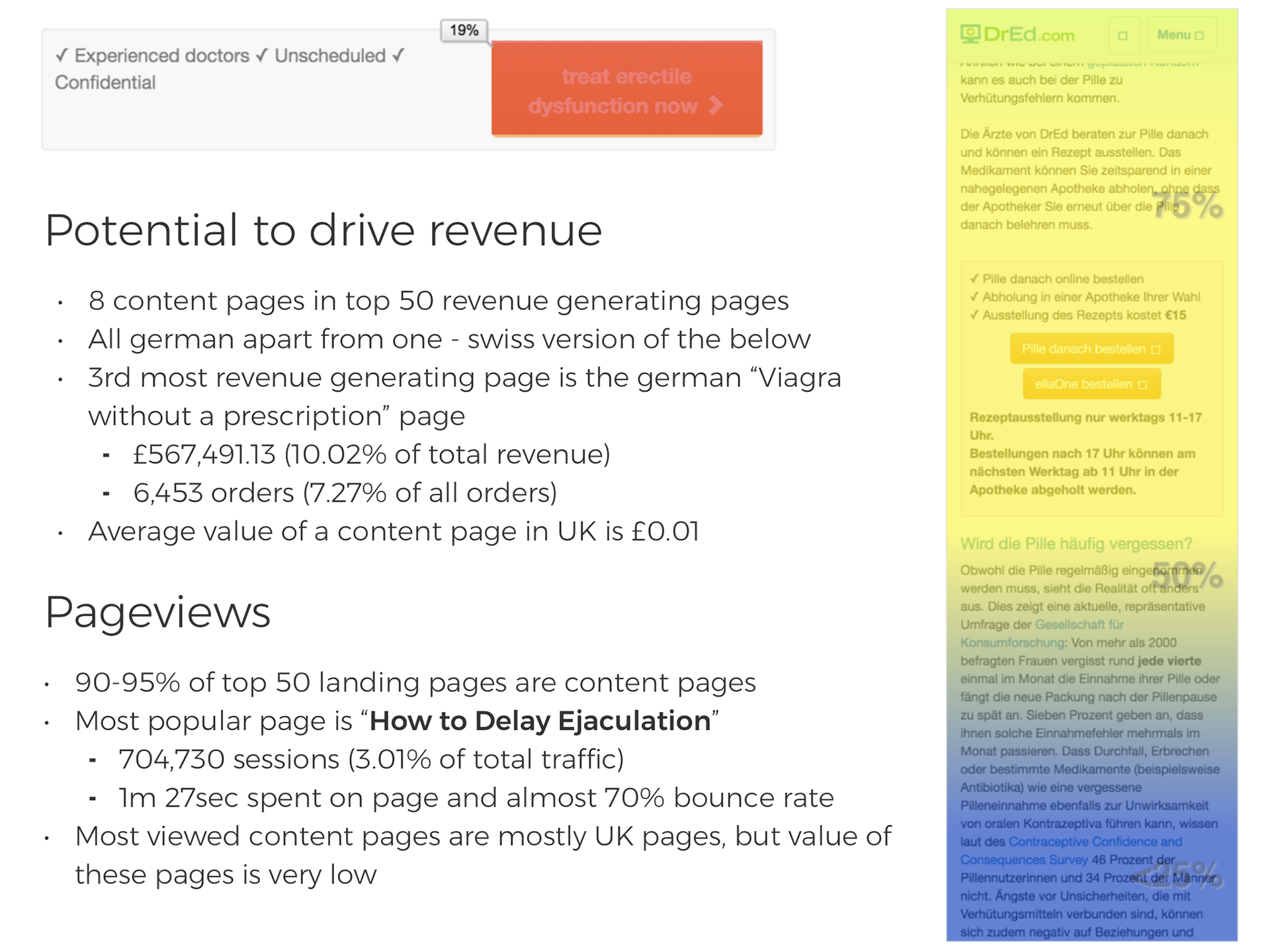 Ideation
After unearthing insights and user problems/needs, we moved into ideation work. A few workshops were facilitated with various stakeholders across the business (marketing, doctors, pharmacy, engineering etc.) where research was shared and exercises were conducted to quickly gather ideas.

Below are some stakeholder sketches from a content page workshop.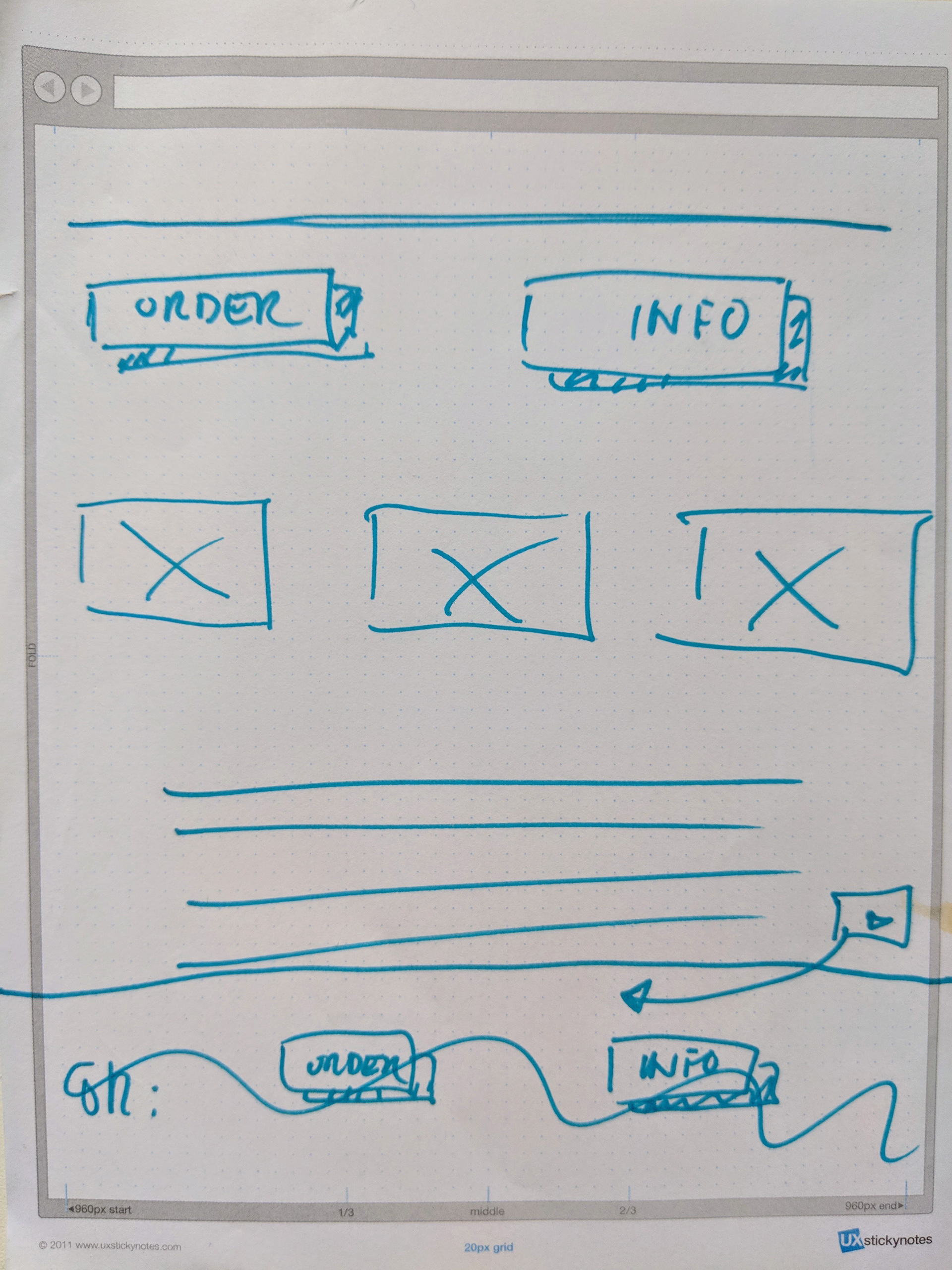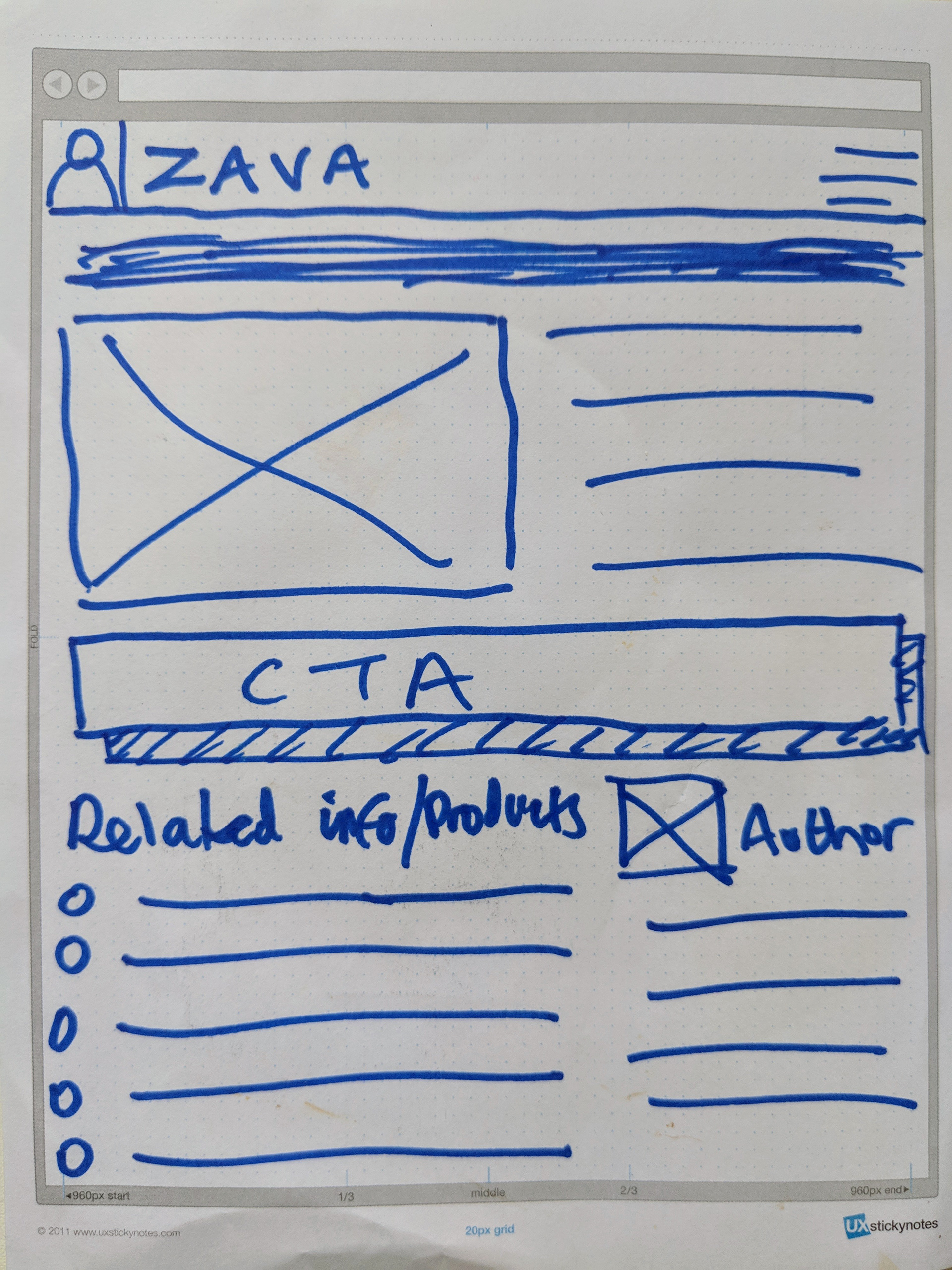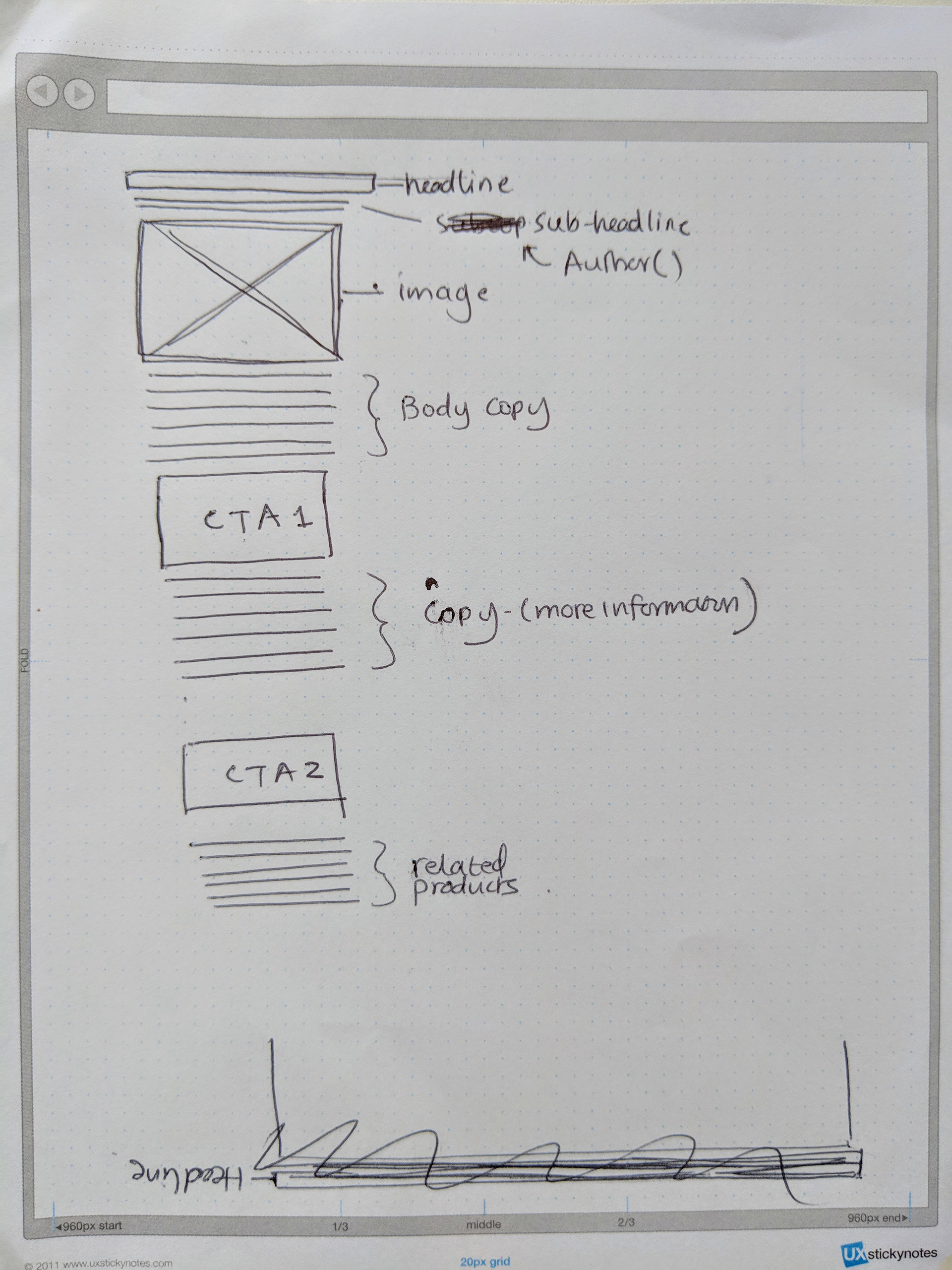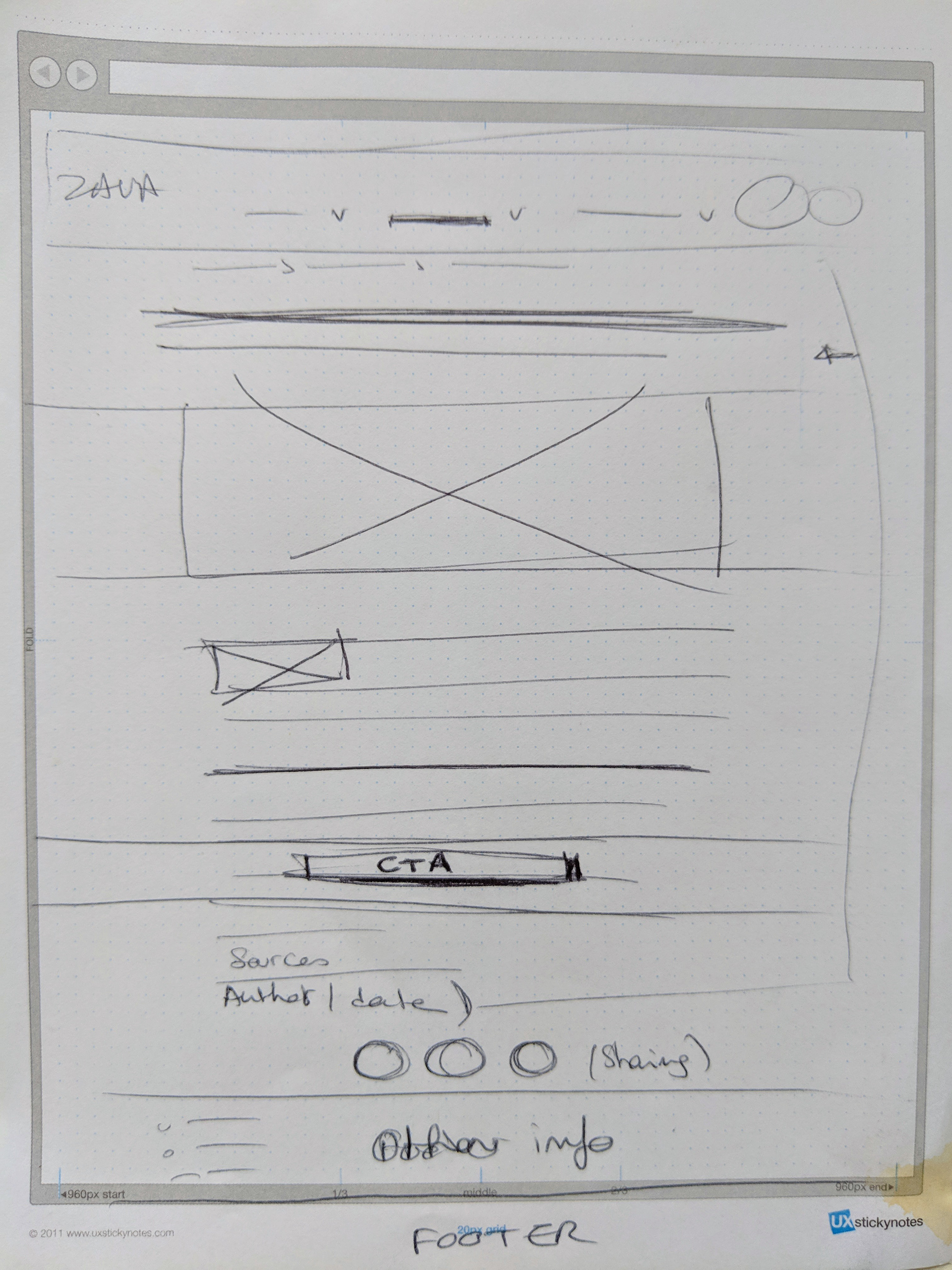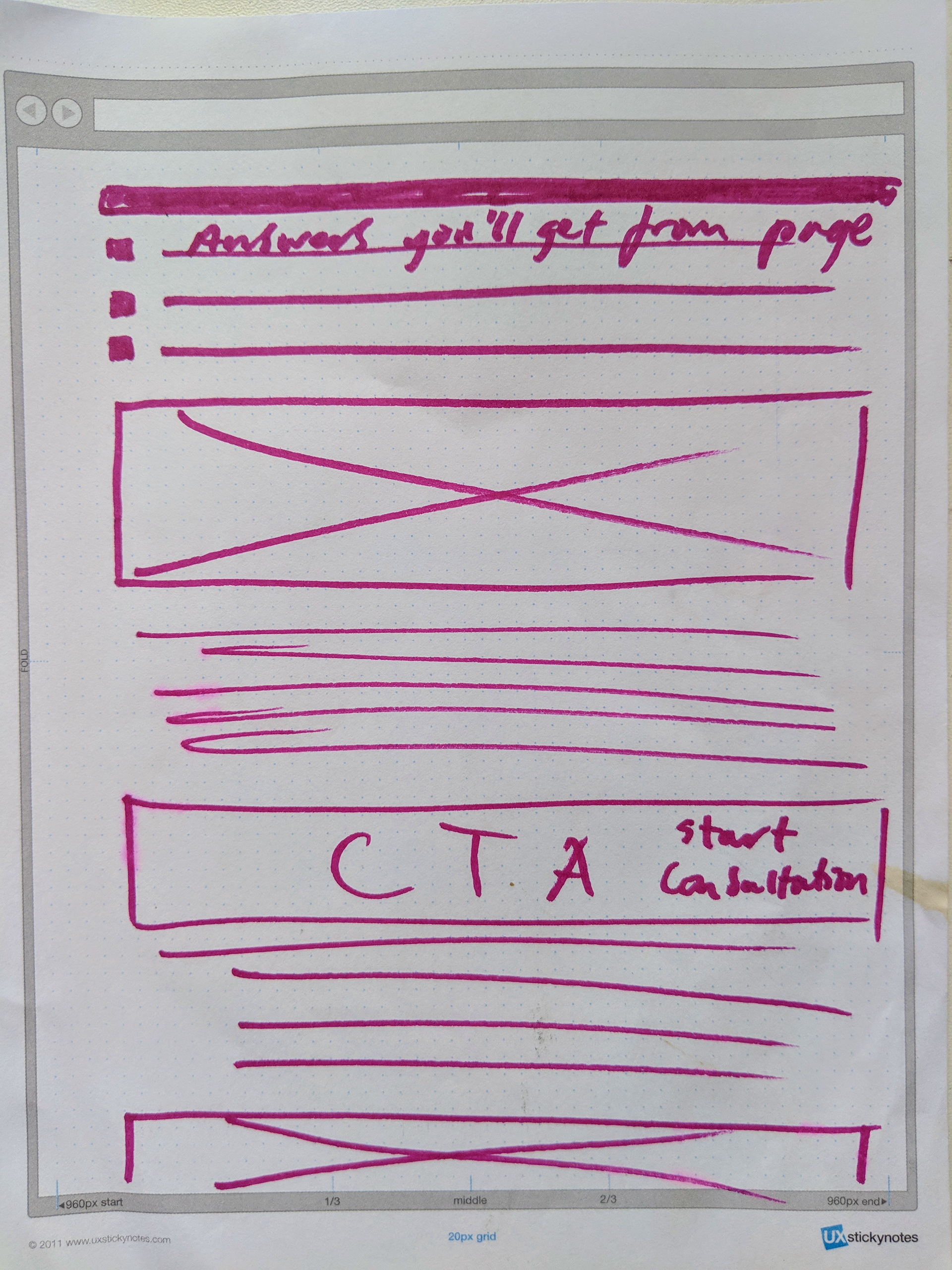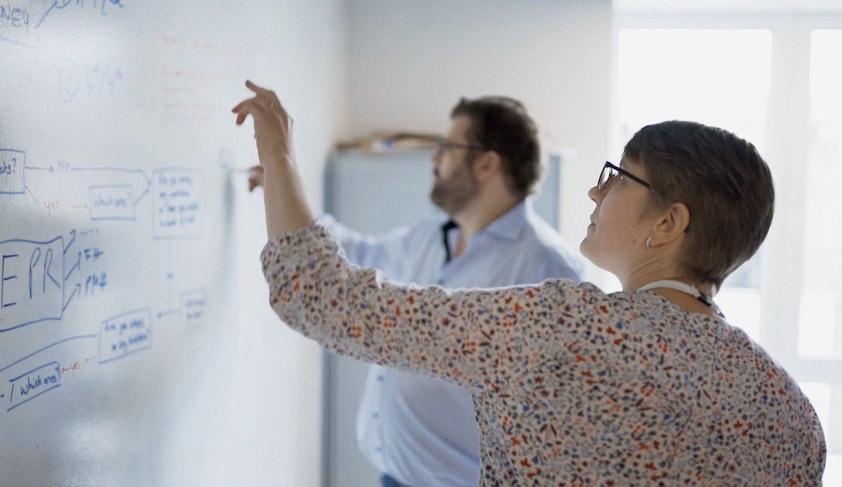 Wireframes
It was then my job to go away, analyse the sketches and design some low-fidelity wireframes. Here are some of the low-fidelity wireframes for the product page and content page.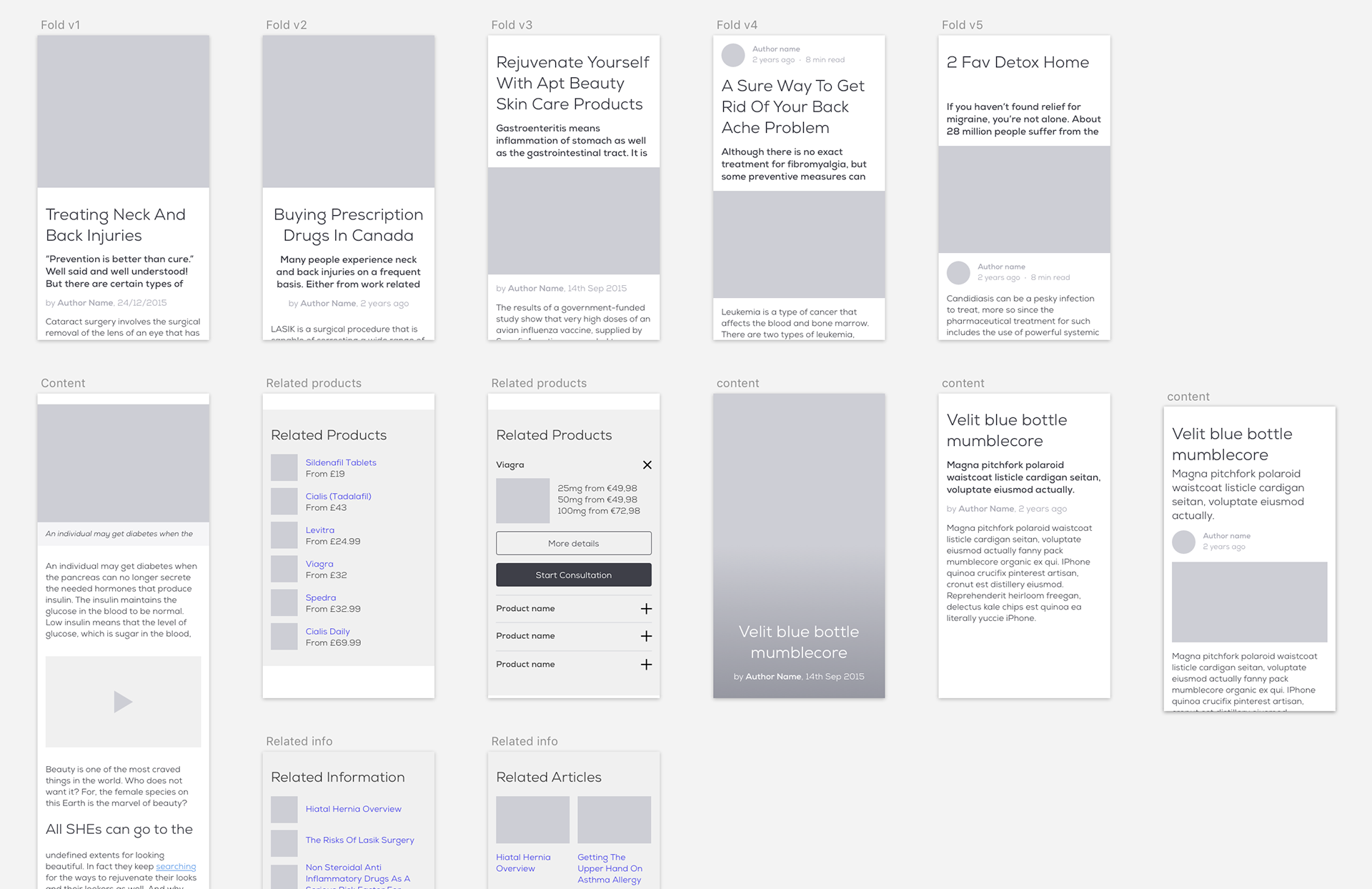 Design language
Before jumping into the visual design process, I created some foundations for design to enable consistent, efficient and rapid design. I started by exploring perceptual and functional patterns for the product.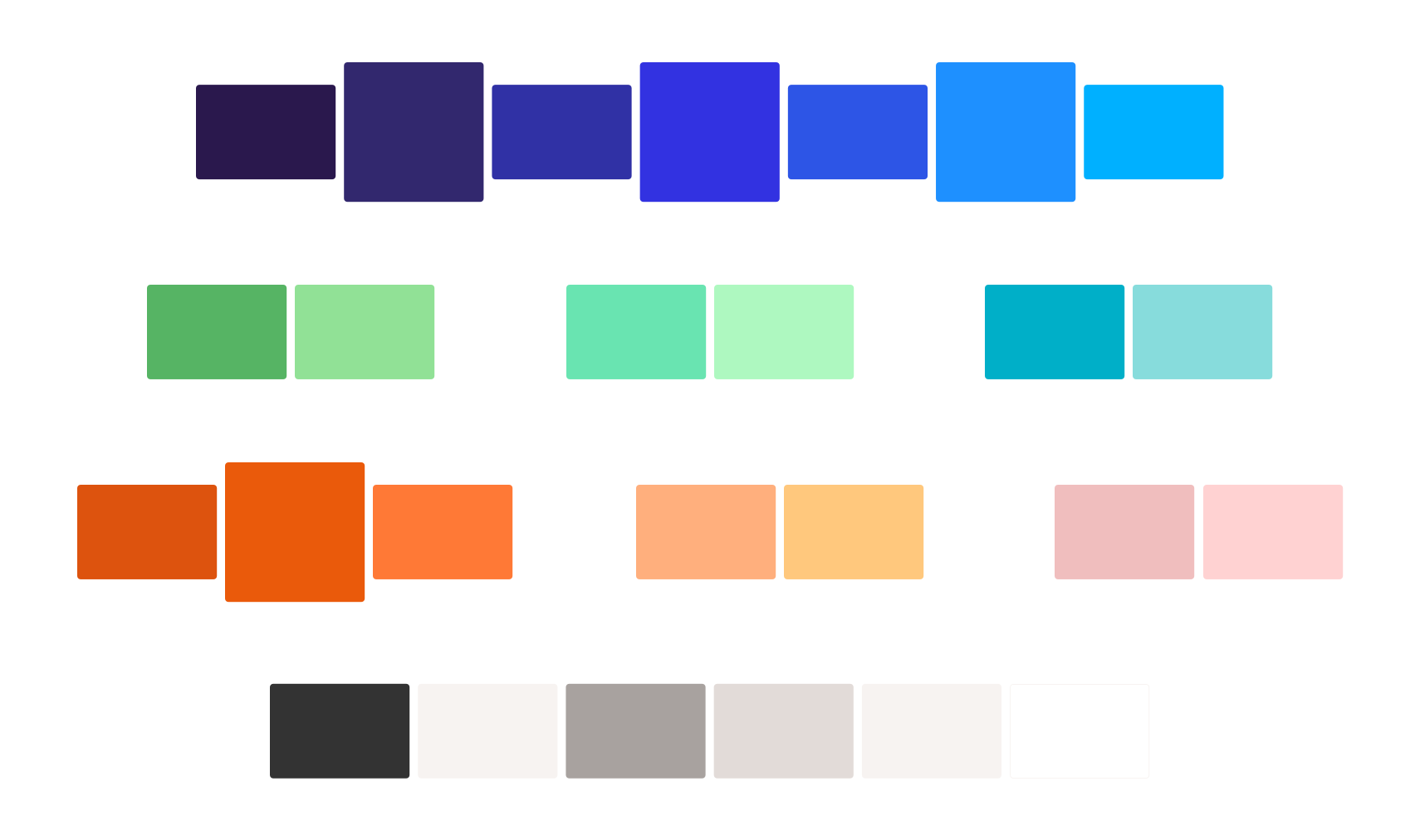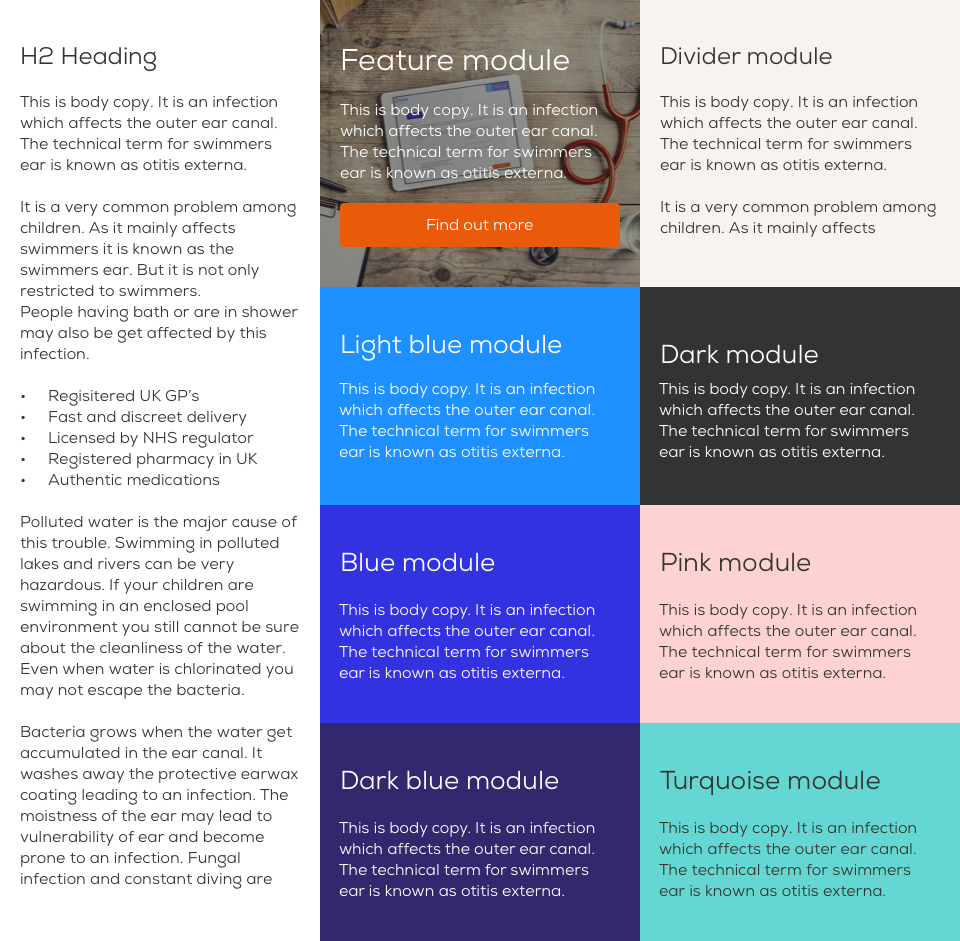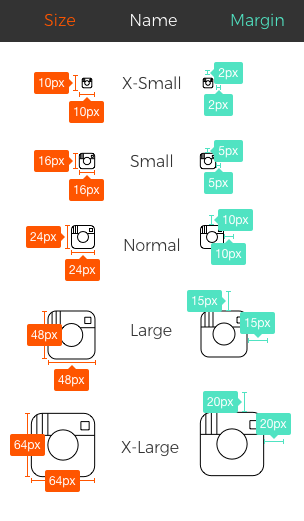 Visual design
After the wireframes were complete, we were all aligned, and the style guide/design language was finished, it was time to create a some high-fidelity visual designs and patterns.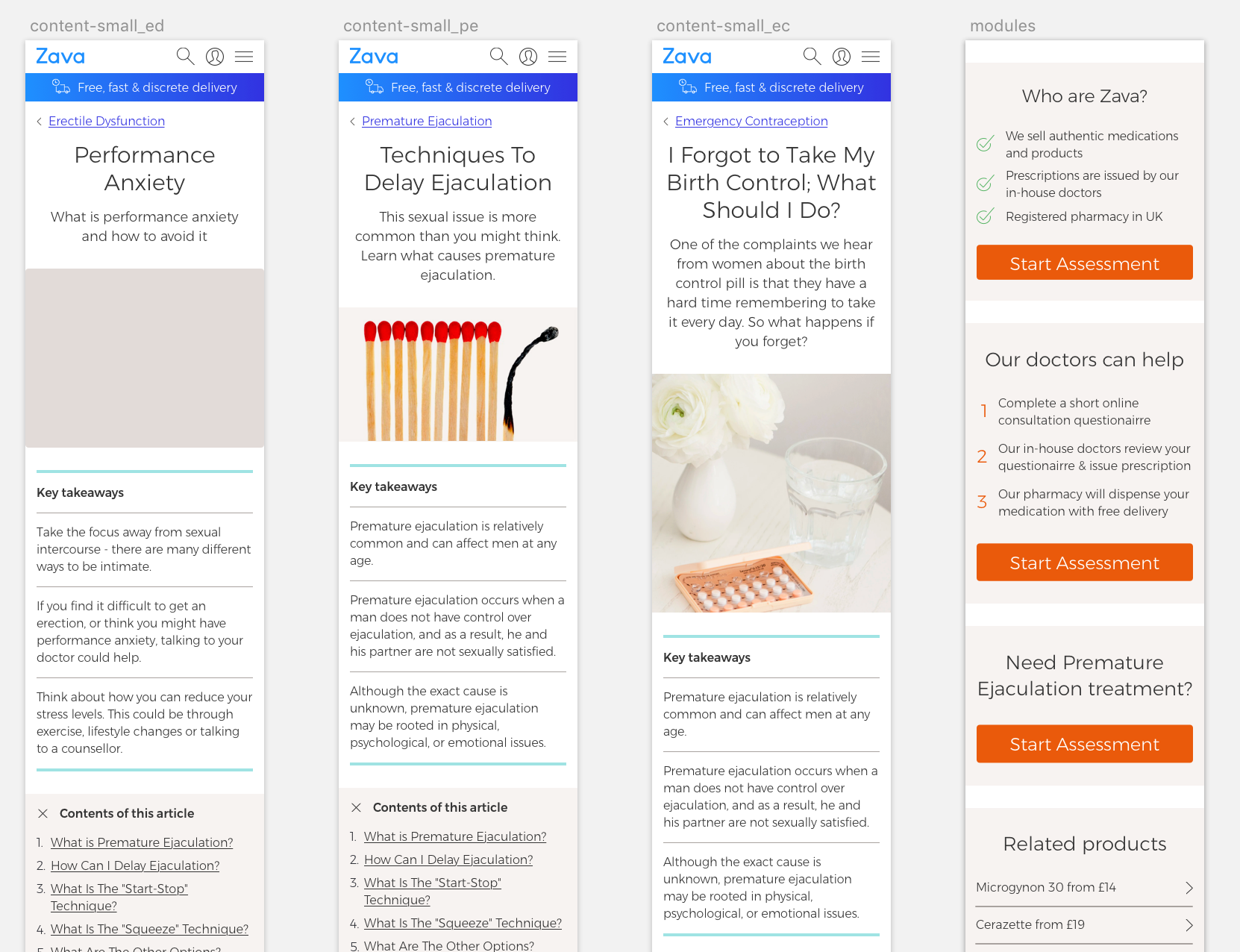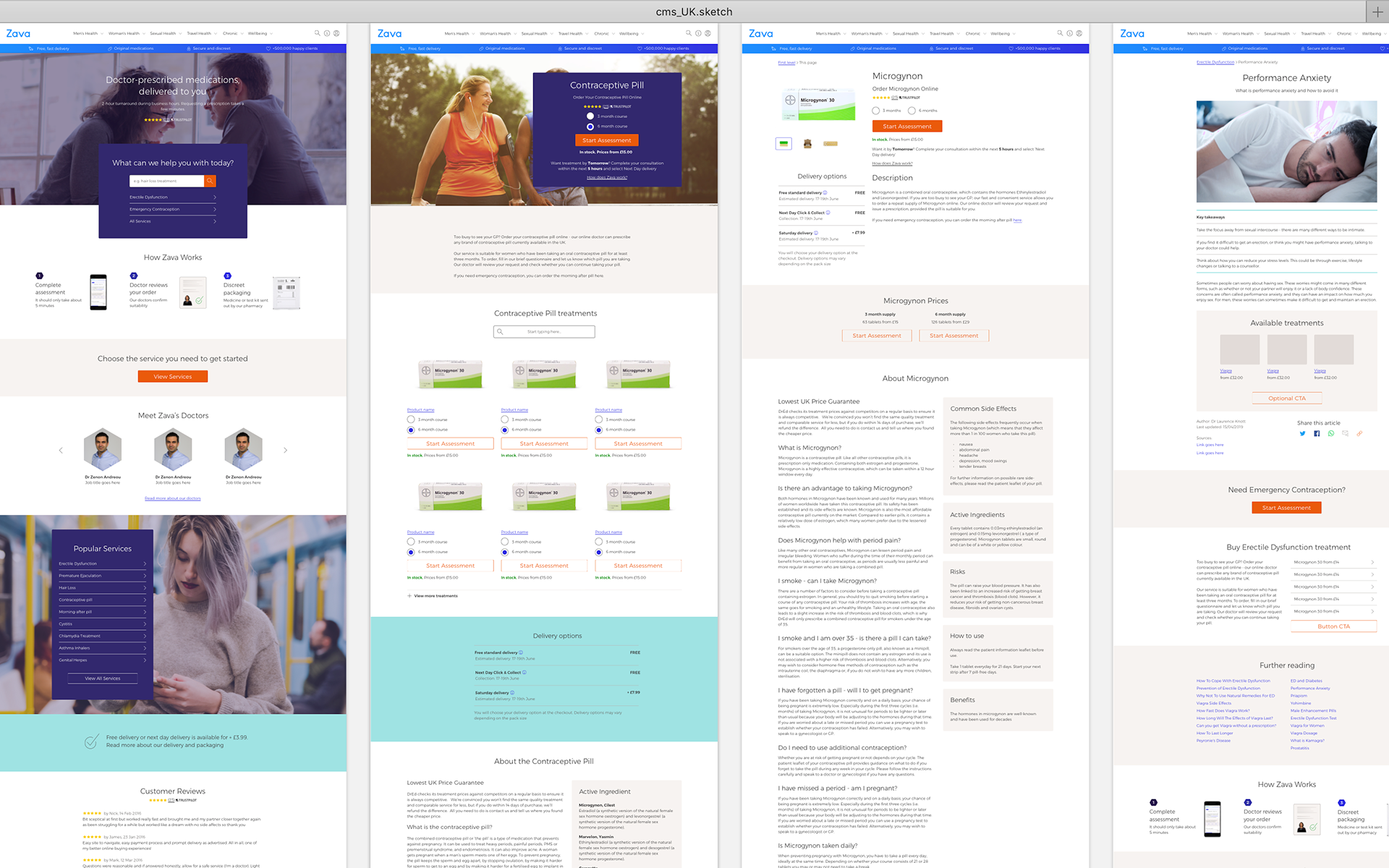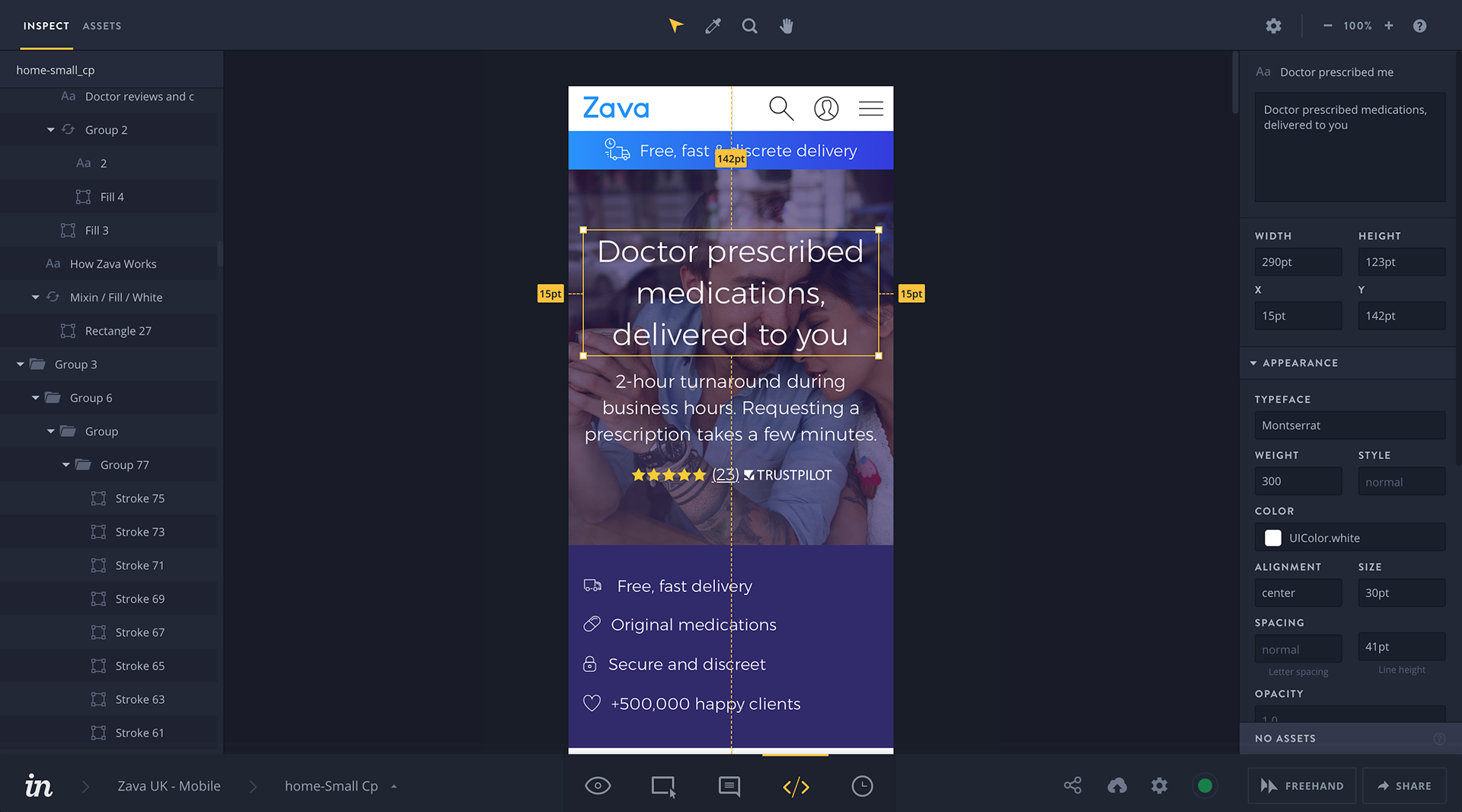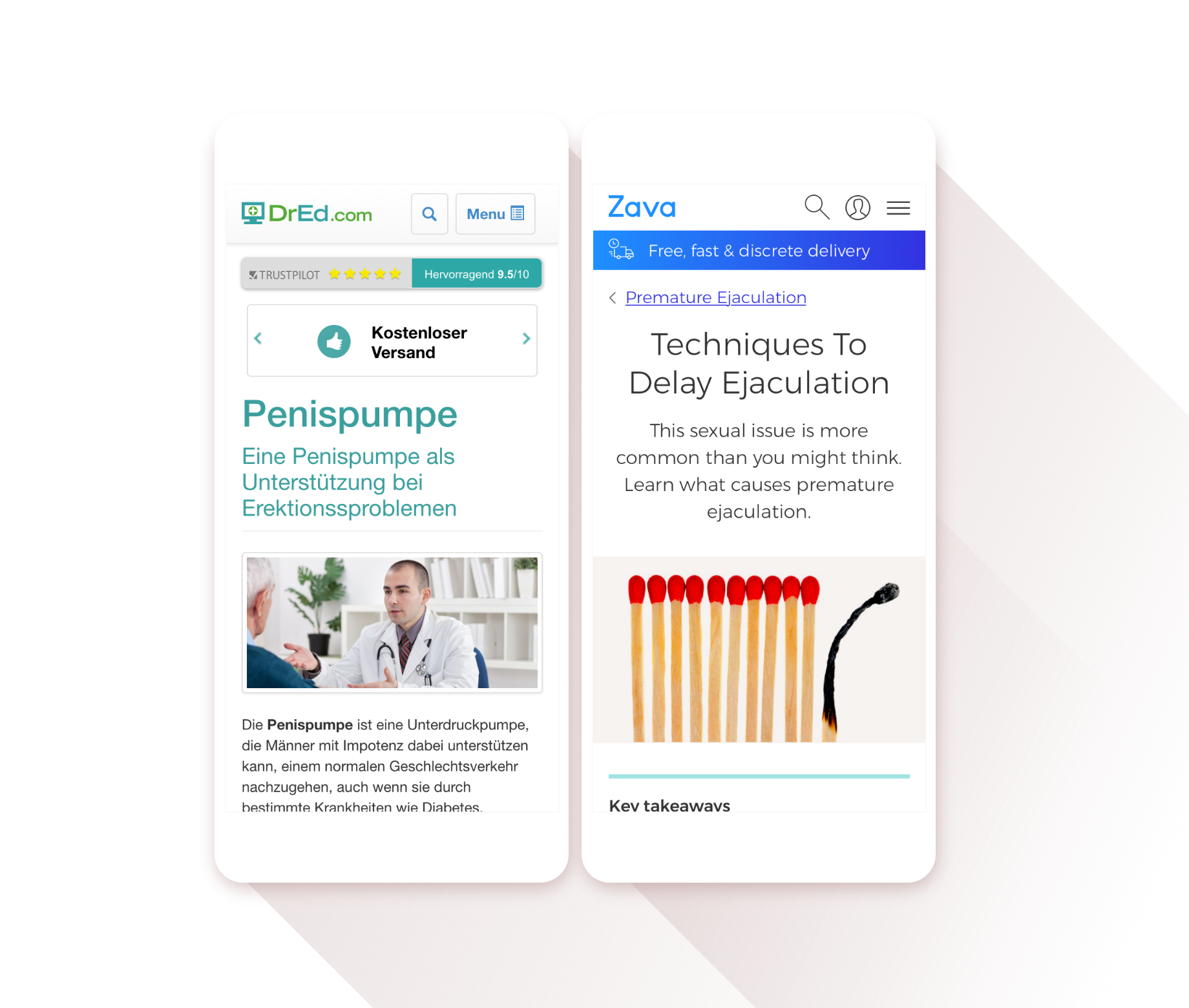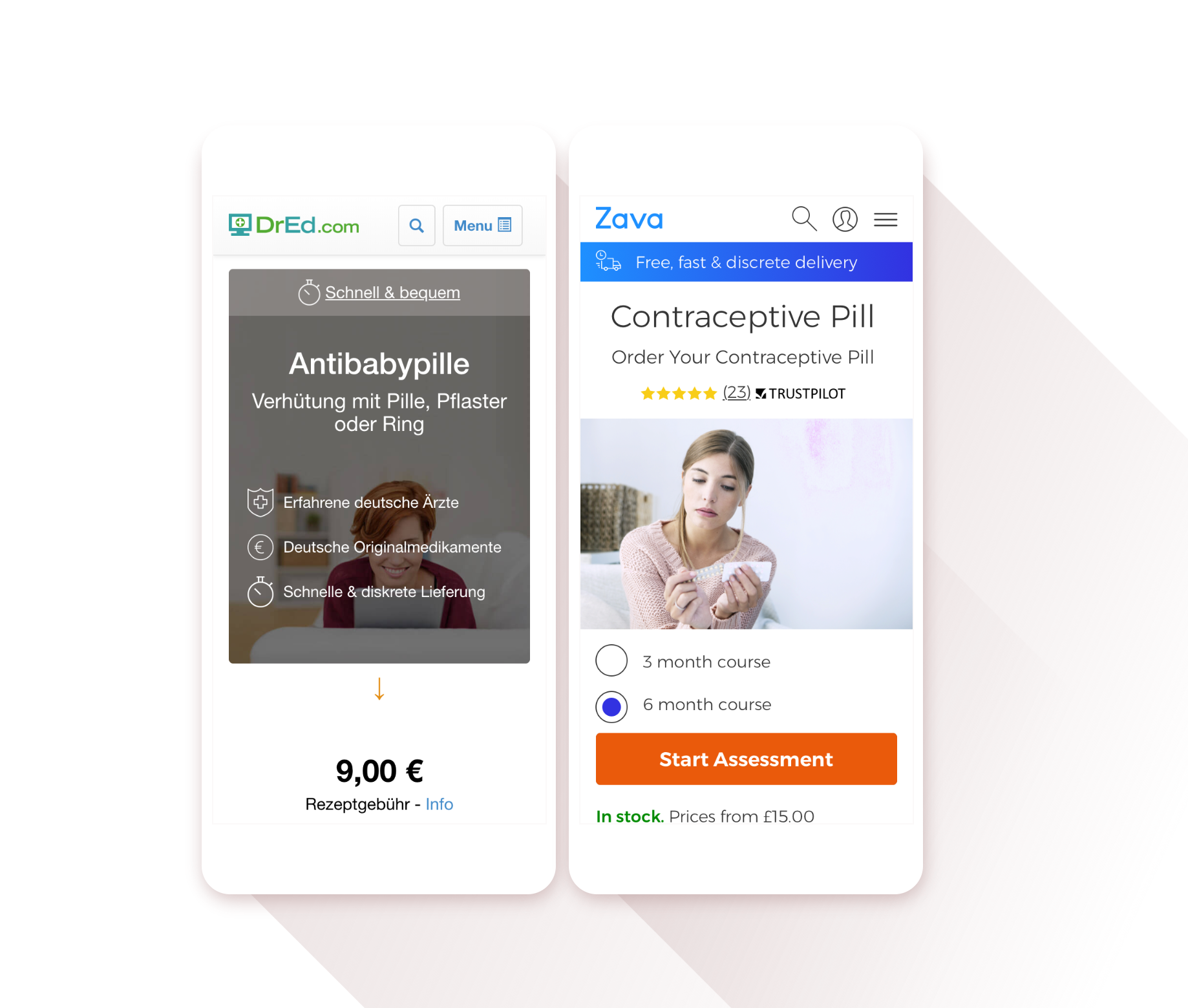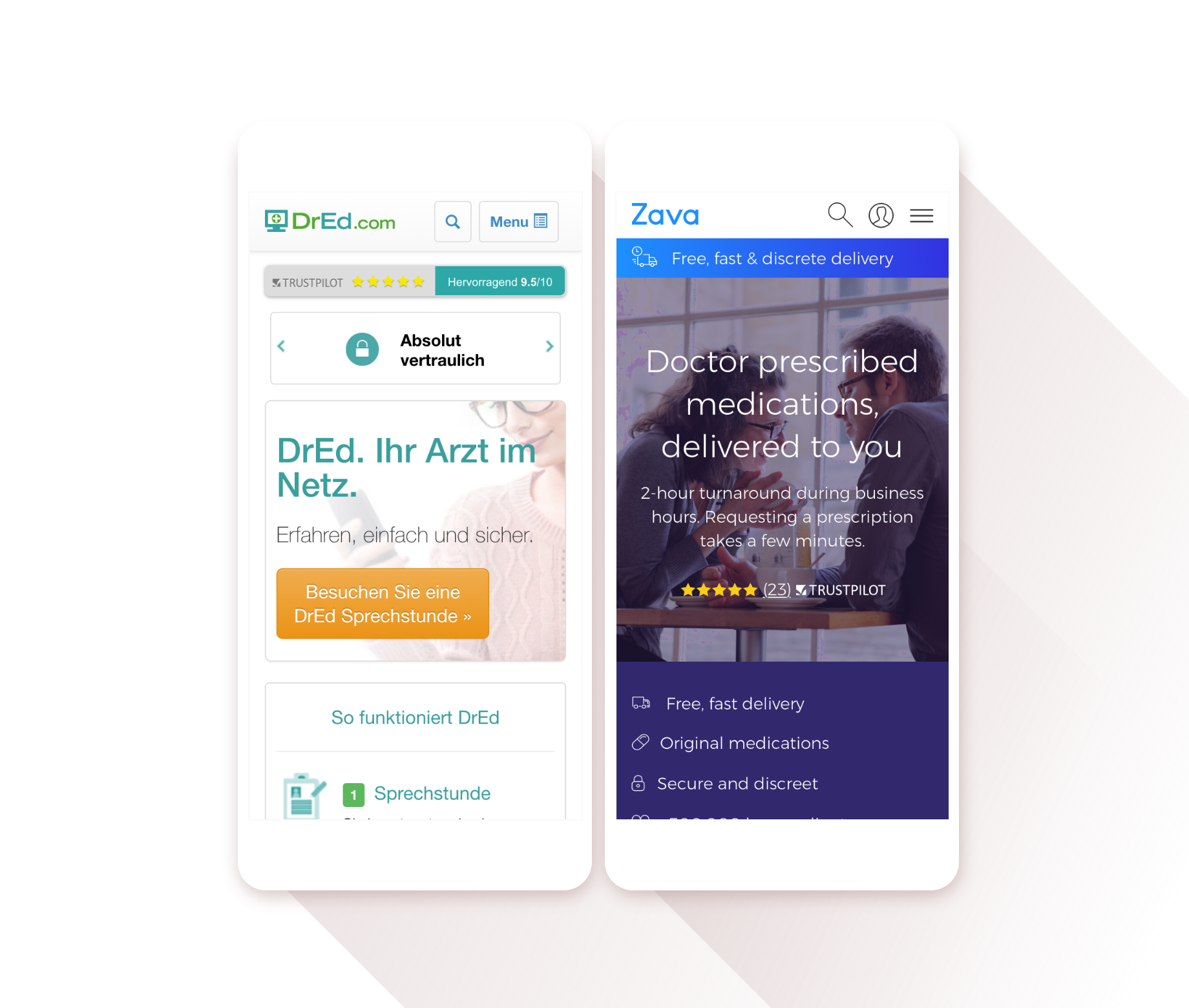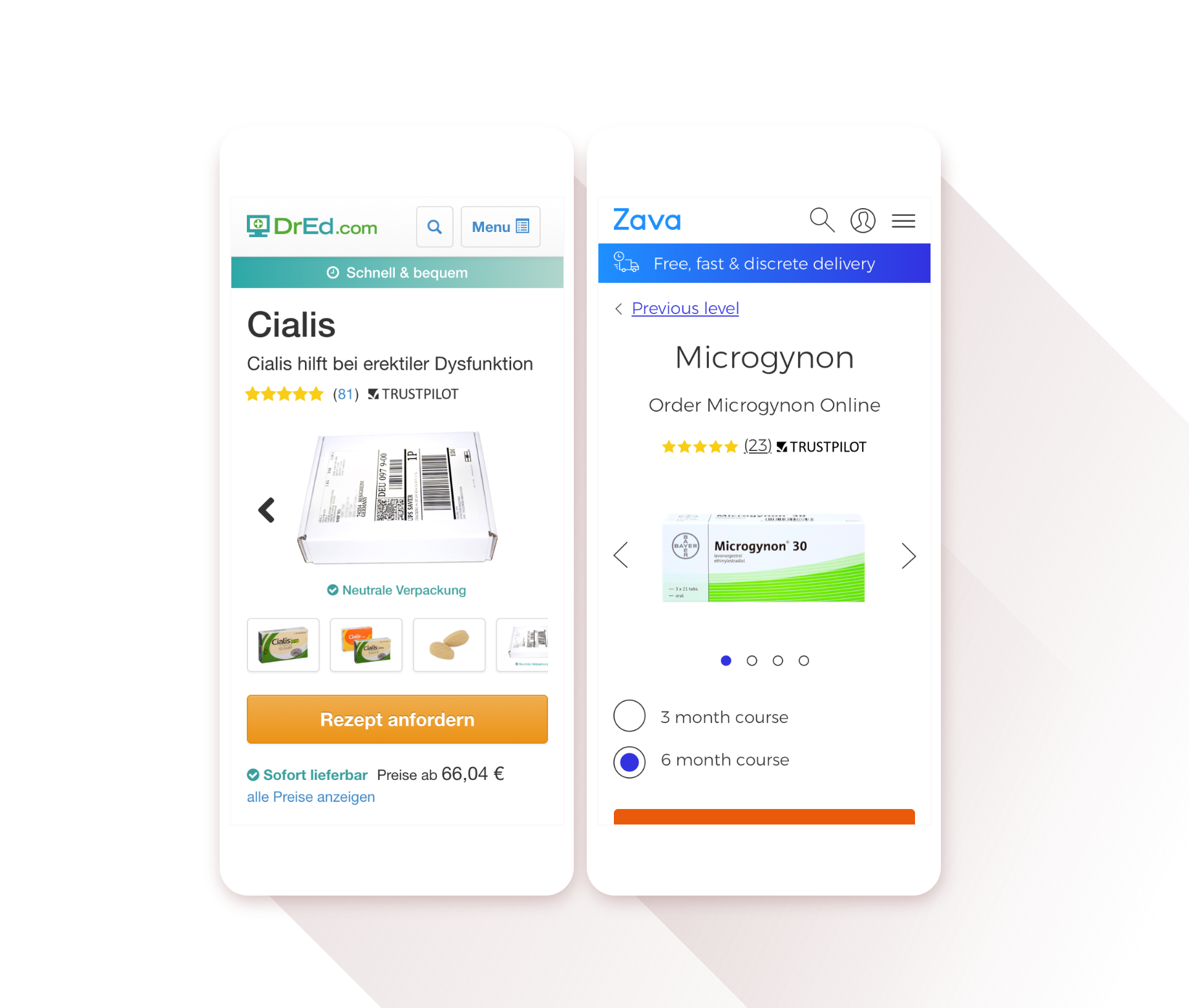 Testing
It was important to test the UI and page layouts throughout the design process to ensure it resonated with our users and solved their problems. This taught us a lot, helped us validate ideas and helped refine our design and gain empathy for the users.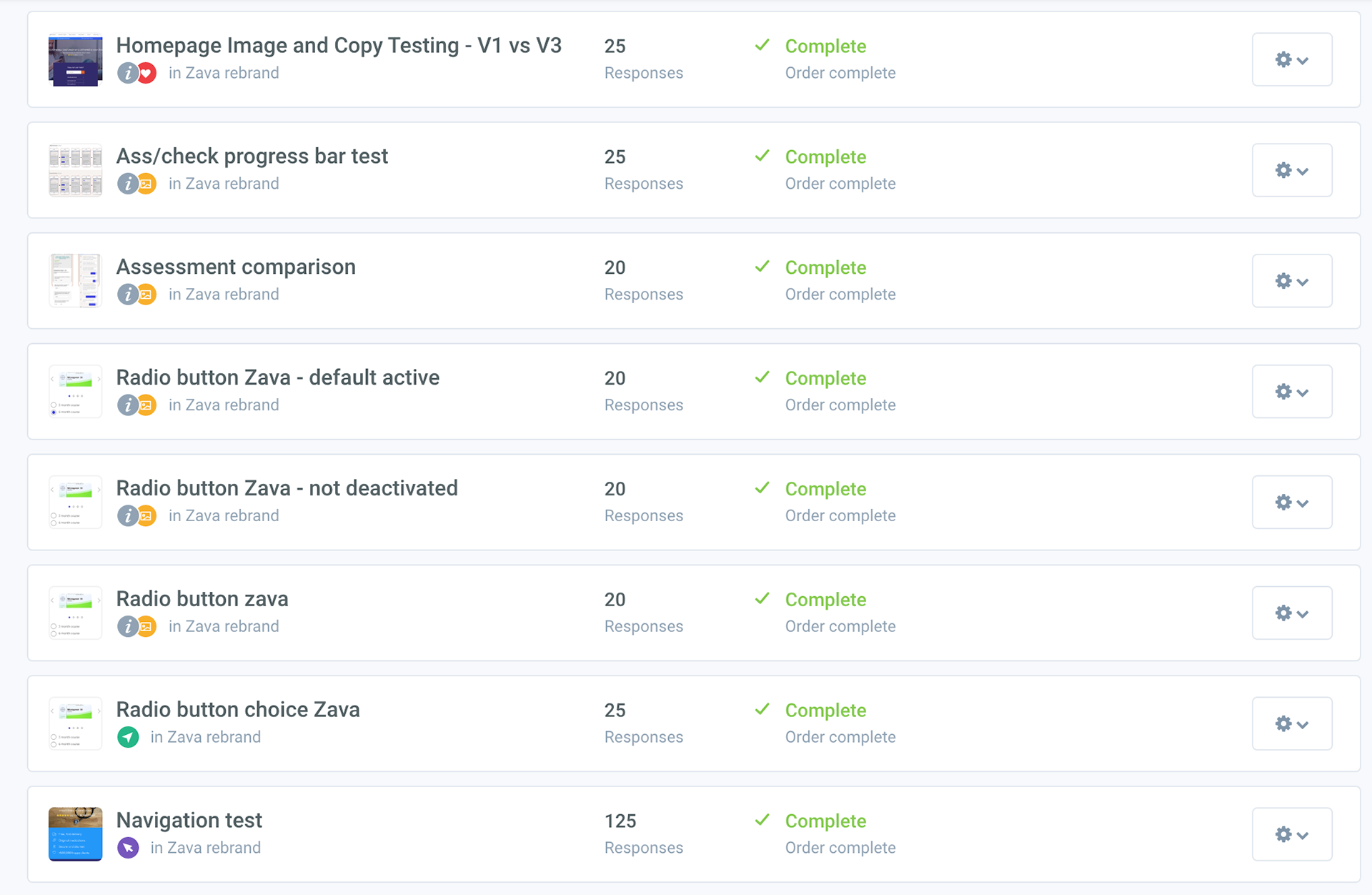 Accessibility
As a healthcare company, accessibility was very important for us and our users. 
This meant making sure that our web pages and applications were available to everyone, including people with disabilities.
The led to me creating an explicit policy for Zava, stating we would have 
Level AA Conformance to
Web Content Accessibility Guidelines 2.0
. Working with stakeholders and engineers to ensure best practices and compliance, we managed to launch an accessible site without any violations.